An unexpected power cut hit three northeastern provinces: Heilongjiang, Jilin and Changchun. However, from Sep 16th, Jiangsu province announced the capacity limitation policy suddenly. In Sep 27th, Keqiao in Zhejiang shut down the dyeing factory due to power crisis. Almost at the same time, Guangdong province also announced the same capacity limitation policy.
'3 days open 4 days close' Chinese government policy
Textile industry, including interlining factory, suffers most from this electricity shortage. For example, Jiangsu government applied a special rule for company capacity limitation. Most of the textile company facing a capacity decline down to 50% at least.
When a company's tax-included sales number reaches above 15 CNY per 1 Kw*h, from Sep 16th to the end of this month, its production schedule can be 'open 3 days, close 4 days in one week' or 'open 6 days, close 8 days in one month'.
If your company's tax-included sales data cannot reach 15 CNY per 1 Kw*h, or the company is high-polluting or high-capacity consuming factory, stop production compulsorily till the end of September.
The future capacity limitation in October aims decrease at least 30% power usage for all industry.
Supply chain threat in textile industry
Many interlining factories has a delay in their orders. What's more, due to energy shortage, the raw material has increased a lot. Some company cannot control its cost very well. Unfortunately, not only in China, but also in Europe and America, the energy shortage problem has also appeared. Te inflation cannot be effectively eased.
Huge delivery delay in export
The impact is directly and strong, not only on interlining company, but in whole traditional textile and garment industry. Textile industry is labor intensive industry, many of the small factories cannot reach the goal of '15 CNY per 1kW*h'. They are forced to shut down. Most of textile factory faced a delay in export order for 1-2 weeks.
Due to the overseas epidemic, large quantities of foreign textile orders have returned back to China. The domestic dyeing and textile industry has expanded rapidly. It is a dilemma for Chinese textile company between large order and unexpected delay.
Raw material market increases 10% in one week
Interlining factory now faced a problem of raw material increase. Not only fabric cost is increasing, but also adhesive fusing powder. Prices of textiles and garments made in China are likely to rise by 30% to 40% in the coming weeks on account of planned shutdowns in industrial provinces of Jiangsu, Zhejiang and Guangdong.
Polyester yarn is sensitive and increased again since July. Influenced by PTA, in September, the polyester price increased 11.7% in one week. Oil price has increase near 80 USD.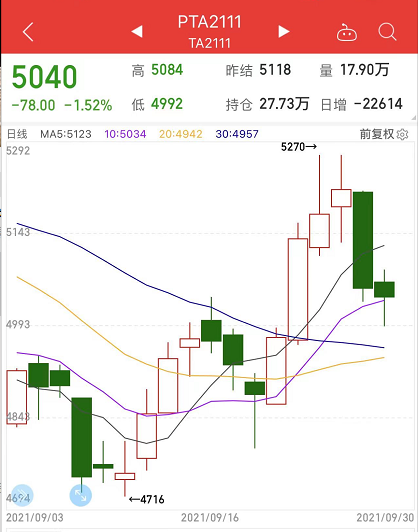 The powder of adhesive glue's price also increased sharply. Raw material liquid nitrogen, which can be used in adhesive powder production, is twice expensive than normal price. This caused the price of adhesive powder has increased at least 2000 CNY/Ton, around 12%.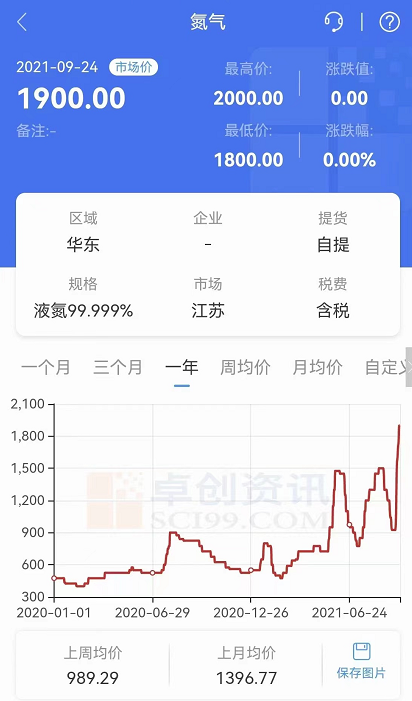 Cold winter arrived not only in China, But also all over the world
Coal shortage seems the main reason for the power cut. One is China recently has a bad relationship with Australia, the import amount of coal cannot meet the need of large production capacity. In China mainland, we also have stopped many small coal private companies to meet environment carbon requirement. Though it said that China's non-fossil installed capacity could surpass coal-fired capacity this year. The non-fossil capacity is not stable enough.
Coincidentally, not only in China, but also in Europe and America, the oil, coal and gas price has reached its highest point since 2008! The price of coal in China has risen from 1200 CNY/Ton to 2000 CNY/Ton. The gas price in U.K. is 4 times than normal. This has given a huge impact on food industry and domestic use. It is very dangerous that the inflation cannot be effectively eased.
Quick peek at Europe gas price increase.
Additionally, the power crisis may last at least 6 months. Winter in northern hemisphere always last at least 4-5 months. It can be predicted that the consumption of electricity will keeps increase in the future month. The power limitation policy will also be applied in next 4-5 months in China.
What should interlining companies do?
We should be aware that this situation is not only in China, but also all over the world. Simply changing the sourcing chain is not wise. Fully strategy and long-term plan are needed significantly. In addition, Chinese government has also taken many actions to recover the production capacity in next few months.
Chinese government trying to recover the coal industry in Shanxi
Regarding the power crisis, the most important thing is to solve the problem of coal. On Sep 30th, Shanxi Province posted 'Shanxi Energy Administration Aims to Guarantee Coal Supply' decisions, which mainly includes:
As of the end of the year, Shanxi Province will provide 55 million CNY coal capacity to sign long-term agreements with 14 provinces. The National Energy Administration has overall control on the agreements, and the supply and demand sides can connect freely.
The trade volume will be automatically transferred into the long-term association until next year.
After the meeting in Shanxi Province, Inner Mongolia and Shaanxi Province will take actions in the same way.
China will also increase the coal imports stably, which aims to support enterprises to make good use of international resources, maintain a moderate import scale, and effectively supplement domestic needs.
For new energy, like sun, water, winter and nuclear, China will make this stable and optimize new energy industry. This is not only because of the coming Winter Olympics, but also focusing more on environment goals in next few years.
References of Shanxi Energy Guarantee.
Interlining factory should arrange the production schedule reasonably
Fully preparation is necessary. Not only interlining factory, but also all the companies should make a long-term plan for next 6 month.
Do not prepare too much raw material or place too many orders. Price rising in recent days is not a normal phenomenon. For textile companies, watching market and Chinese policy carefully is more significant.
Showing a long-term 'defense attitude'. Price increasing seems cannot be avoid. All the factories should make the business healthier, especially in the cash flow of a company. Price strategy and payment terms should also be adjusted to customers. Surviving has become a most important thing.
Trying to improve the product value inside. During this special time, the interlining factory should make introspection of its product. Interlining accounts for a low value in whole textile industry. Some research and market segments are needed to meet high quality and new product to avoid fall behind.
Monitoring the sea freight market. Due to low capacity in recent month, the sea freight market can be cool down. The high sea freight fee might decrease in next few month.